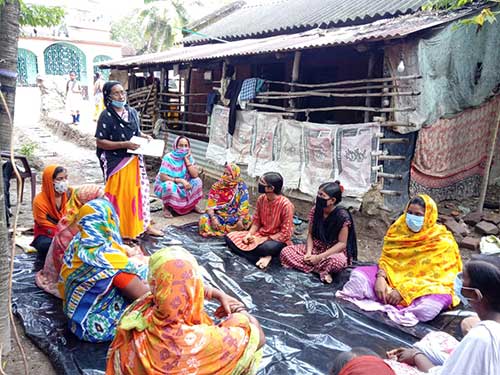 We Work to
Strengthen women's equal participation in rural local self governance (Panchayati Raj Institutions) and address gender issues
Focus on Social Mobilization, Institutional Development and Social Entrepreneurship in the community through Nari Jagaran Committees (NJC)
Encourage women's economic entrepreneurship in the communities
Create an enabling and improved ecosystem around women and children by creating inclusive practices among Gram Panchayats (Village Councils) & institutions particularly around rights, safety and protection.
Strengthen Children's Autonomy & Leadership to promote democratic values, rights, gender equality and child protection through Child Parliament in government Primary Schools
Encourage and strengthen youth mobilisation (girls and particularly boys and men) and leadership to encourage them to emerge as gender sensitive and inclusive leaders in their communities
Strengthen community resilience to withstand and bounce back from natural calamities and pandemics. We had provided disaster relief in times of cyclone Bulbul, Amphan & Yash and during Covid 19 Pandemic.