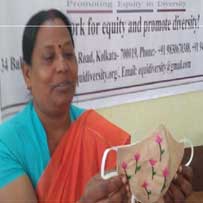 Rina Mondal
Rina Mondal found very hard to make ends meet during lockdown. Her anxiety to ensure quality life for her disabled child adds to the weight she carries. Yet, when news came that some dry ration will be distributed in her locality and she was given the task to make out a list, she chose to keep her name out. Rina has been a quiet but resolute leader in her locality. She leads the mask making team in Birbhum.. She has also conducted4 neighbourhood awareness programmes in her locality till now.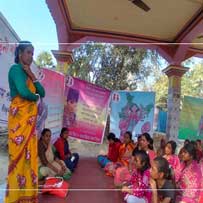 Prajapati Das
Domestic violence is part of Prajapati Das's every day existence. Covid and lockdown made her husband unemployed and more dependent on alcohol. Local alcohol business had become a household earning mechanism. Unable to bear any longer when her husband mercilessly beat up one of her daughter, Prajapati informs NJC in her area and lodges a complaint with the police. Further she assists the police to break down illegal alcohol dens. Seeing her courage, 21 women in her locality approaches her with their stories and have joined the NJC.. Prajapati leads meetings and awareness programmes in her neighborhood.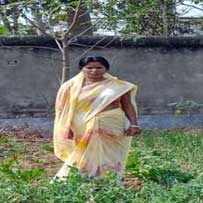 Srimati Mahato
All her married life, Srimati Mahato had faced domestic violence. When she became a member of Nari Jagaran Committee in Nowahatu, Purulia, in Jan'20, she had to face extreme humiliation and abuse when her husband would turn up in meetings and beat her up publicly. Covid- hunger pushed her to come out of her house. She has started nutrition garden in the rabi season, produced 70 kg vegetables in the last 2 months and has earned Rs. 600 by selling the excess after fulfilling the nutrition needs of the family. In addition, today, she is an active member of the NJC case team and is handling cases of gender based violence. She has also formed a Jhumur team.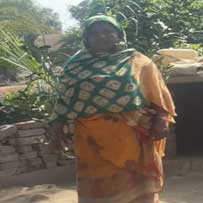 Selima Bibi
Selima Bibi and her family of 12 faced severe food insecurity when her daily labourer sons lost their jobs. Coming from a conservative family, Selima had always had to withstand pressure and taunts to fulfil her duties as a member of Nari Jagaran Committee (mentored by EDF). She took a loan from bank for a starting a small tea business in the locality but its progress was very slow. Seeds and sapling support for nutrition garden and 10 khaki campbell ducks turned out to be primary means to feed her family. She has started selling duck eggs and also was able to hatch 50 chicks from 6 ducklings.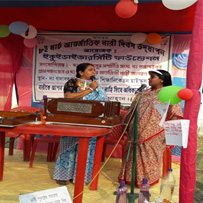 Meera Halder (Success story of women elected represntative )
Mira Halder willingly joined politics as she wanted to make a difference. Inspite of becoming the Pradhan and working hard one term she was completely ignored the next term. In 2018, she won the election and became the convenor of Education and Public Health Sub Committee. Being a woman, making her voice heard and opinions to matter is hard. During covid lockdown and in the aftermath of Amphan she decided to rise above party politics and worked very hard not only to identify 12 vulnerable children in her neighbourhood but 52 in the entire area. She was also instrumental in arranging for disability certificate for 5 children and actively participated in developing care plans for children. She is a member of NJC and plays an important role in spreading information about NJC. She also had to advocate with her male colleagues to convince them to start awareness on Covid in the GP area.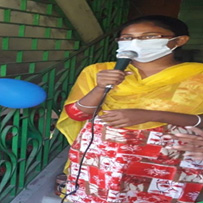 Manjusree Halder (Success story of women elected representative )
Manjusree's entry into politics was a chance. Not that she was ecstatic about it. The seat got reserved and her husband, a local politician pushed her for nomination by assuring her that she is not expected to do much. She won the election and was elected to the post of Convenor of Women and Child Social Welfare Sub Committee of the GP. All her meetings were attended by her husband and she remained in his shadows, invisible. Consistent persuasion by EDF to own up her responsibility and regular handholding process coupled with the catastrophe of Amphan and Covid saw small but distinctive shifts in her behaviour. While attendance to GP meetings and other programmes started to become regularized, she started taking her role seriously. She reported 6 cases of early elopement and child marriage to the police station or to EDF. She referred and followed up with 3 cases of DV in her neighbourhood. She played a significant role in identifying 5 vulnerable children in her locality and kept in touch with them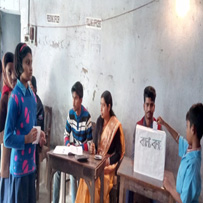 Madhabi Mondal (Success story of child parliament)
Madhabi Mondal was elected Education Minister, Durganagar Primary School, Pathar Protima, Sunderbans in 2019. "Had the teachers formed the Child Parliament, I would not have become a minister as I am not good in studies. Sirs would have chosen students who are good in studies". She was especially in charge of monitoring absenteeism and took steps through home visits to contact the absenting child and parents and bring the child back to school. In January 2020, at the end of her term, School Headmaster reported an increase of 6% (84 from 78) in attendance.
" The Ministers run to homes of children who are absent for more than 2 days to find out cause, talk to parents to bring them back".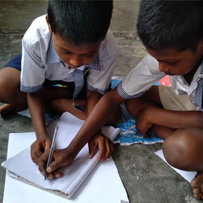 Prasanta Bhula (Success story of child parliament)
10 year old Prasanta Bhula was elected the Food Minister in Sreenarayanpur Moirachawk Primary School in Pathar Protima in 2020. Son of a daily labourer who lost his job during lockdown, Prasanta was going through a lot of issues. Counselling and various sessions helped him cope with emotional distress. Soumitra Bame, a class III student attended sessions but kept to himself and refused to write anything. On enquiry, it was found that Soumitra was a first generation learner and unable to construct and write a sentence. Prasanta who lives in the same neighbourhood volunteered to visit Sushanta's house thrice a week and help him with writing. After three months, in one session Soumitra wrote a line about his favourite food. Prasanta is now in class V and Soumitra in IV. Prasanta diligently carries on with his promise.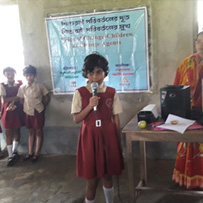 Bhubaneswari Halder (Success story of child parliament)
The journey of Bhubaneswari Halder in the Child Parliament process in the last 3 years has been riveting. Extremely shy, bullied by friends for not talking to anyone, spending her time alone in the house as her mother travelled to Kolkata everyday for her work as domestic help, little Bhubaneswari, then studying in class III bore a lot of pain in her heart. She was excluded from games and her classmates rarely spoke to her. In 2018, she expressed her desire to become a member in the Education Minister's team in the Child Parliament Programme. Slowly Bhubaneswari started opening up and shared her pain and fears anonymously in "Moner Baksho". Discussions around these notes helped children understand the impact of actions on one other. Later Bhubaneshwari shared her feelings with us. Slowly Bhubaneswari started gaining confidence as she was given specific responsibilities. She expressed her desire to play football and the Gender Justice Minister took initiative to hold football and 'bou basanti' matches with children from both genders. In 2019, when Child Parliament Elections through secret ballot took place, Bhubaneshwario got the highest number of votes and was chosen as the Prime Minister. Bhubaneshwari did justice to her role and made sure all the Ministers are playing an active role. She regularly opened the Moner Baksho and read out notes and participated in discussions. In 2020, she was again elected as the Health Minister. Today Bhubaneshwari has moved on to Junior High School but is regular to the sessions. She will soon join Samhita Club.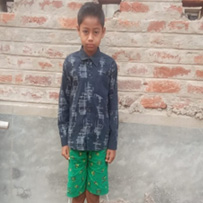 Somnath Pal (Success story of child parliament)
Somnath Pal, is a child representative of the Village Level Child Protection Committee. He had been a Minister for Health and Environment in Primary School previously and had shown his leadership qualities a number of times. He has the confidence to speak in VLCPC meetings with adults. He played an active role in the recent Shishu Sansad Sabha with the Gram Panchayat where children raised a number of issues like public toilet for girls; boundary wall around school, street lights, water tap repairing in ICDS, games set in school, cleaning of drain near school, bench in school, more public water taps, swing and other equipments in playground, Somnath particularly raised the issue of installing public dustbins at specific points for a clean environment.